Regretfully, this retreat has been canceled, we hope to schedule another one in Chagrin Falls, later this year. Perhaps in the fall.
If you would receive more information about other Chagrin Falls' retreats, or you would like a "NeuroYoga" ™ workshop or retreat at your organizaton or in your community Contact Us
When and where is the next

"NeuroYoga" ™ Retreat?
July 25-26, 2015
(8:30 a.m - 11:30 a.m.)
Chagrin Falls Town Hall
83 N. Main St.
Chagrin Falls, OH 44022
Registeration is on-line only; limited to 50 people, and closes Thursday July 23, 2015.
There is no registration at the event.
In this retreat, you will learn and experience techniques that help rewire the brain's stressful habits; which impact us at more levels than was previously known. Science now understands in very precise detail the exact mechanism of how the mind causes our stress and disease. Stress affects our body and cells right down to our genes. However, you can learn to erase negative habitual thoughts, emotions, and behaviors and replace them with healthy ones.
The sessions will be accompanied time for questions and discussion. Each day participants will learn and practice neuroscience based yoga and meditation, as well as some of the scientific principles involved.
Upon registering, you will receive a link to a pre-retreat video and materials, that will introduce you to the science behind what you will explore in the retreat sessions, so that you will be familiar with the principles behind NeuroYoga ™.
Who can attend?
Everyone over the age of sixteen — with or without prior experience is invited to join us for this innovative and highly experiential retreat and workshops.
Who is the Instructor?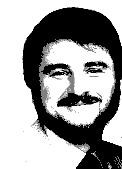 Your retreat guide, Keith Engelhardt (EYT) will share how to apply neuroscience, neuroplasticity, mindfulness, meditation and yoga to transform your life, and your yoga and meditation practice.
Keith Engelhardt (EYT) has been teaching Hatha Yoga and Meditation for over 30 years at Dayton area institutions including Montgomery Co. Career Technology Center, The Dayton Heart Fitness Center, and Samaritan North Wellbeing Center. He has also taught yoga to the touring cast of CATS ™.
Learn more about Keith